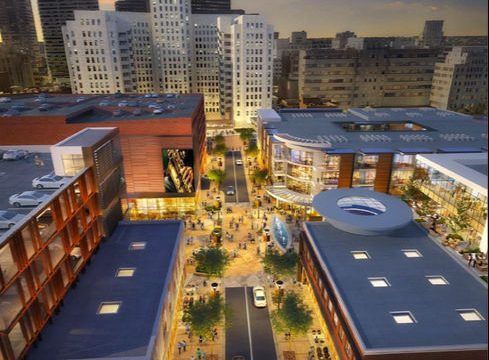 After years of abandonment since Hurricane Katrina and several attempts to redevelop Charity Hospital, LSU and the LSU Foundation decided to move forward again to redevelop the Charity Hospital building in downtown New Orleans.This week, the LSU Foundation released full details of the two finalists HRI Properties and 1452 Tulane Partners. Both plans call for a mix of market rate apartment, affordable apartments, retail, and office space. They both look at City Hall and Tulane University as an anchor tenant.
HRI Properties goes a step further beyond just the redevelopment of Charity itself to propose a massive $110 million development that would span four city blocks and include 382,000 square feet of space.
Our friends at Nola.com posted both of the proposals online, which you can access below.
HRI Properties and IRIS Development Proposal.
1452 Tulane Partners Proposal.