AMITE CITY — Spooked by the speed of home development in the Bedico area east of Ponchatoula, the Tangipahoa Parish Council put a temporary halt Monday on approving more large subdivisions.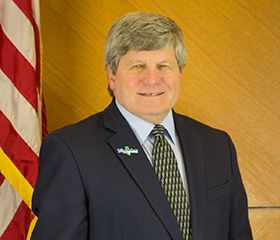 "We are getting inundated with a lot of big, big subdivisions," said Parish Council member David Vial, who chairs the council's development regulations committee. "We're not trying to impede, we're just trying to manage growth."

The ordinance, which passed unanimously, for the next 120 days prohibits the parish's planning commission from giving preliminary approval to any new subdivisions larger than 20 acres or in excess of 50 lots.

There was no public comment at the meeting. Vial said the development committee will meet every Wednesday after this week to discuss possible changes.

Council members said they want to write new regulations that somehow allow the parish's infrastructure, including water, sewer, drainage, fire protection and schools, to catch up. Unincorporated Tangipahoa Parish has no zoning or active land use plan.

Among the ideas on the table are increasing the required size of house lots, imposing impact fees, requiring more green space and making developers study the effect of their projects on traffic.

Vial said the ordinance is motivated primarily by the sheer growth in the southeastern part of the parish.

Since January 2015, a total of 1,720 new lots have been approved in seven new subdivisions with more than 50 lots, said Bridget Bailey, parish community development director. All of those are located in the Pontchatoula and Bedico areas.

"We have had a considerable amount of growth prior to the last two years that the public is just now seeing movement on in the form of new houses being built," Bailey wrote in an email.

Council Chairman Bobby Cortez said one particular concern is a proposed 980-lot subdivision off La. 22 in Bedico that has not yet been through the approval process.

Rose Dominguez, a Tangipahoa Parish School Board member representing the Bedico area, said she approached Cortez about that particular subdivision a month ago. The Ponchatoula and Champ Cooper schools that serve the area are overcrowded, and she is worried the mega-subdivision would overwhelm them.

Local officials are attributing the growth to people moving in from New Orleans and St. Tammany Parish. Taxes and home prices are lower in Tangipahoa Parish than in St. Tammany Parish, they said, which is adding to the appeal.

"What I see is a lot of young homeowners, first-time home buyers. I think they're coming from the south," Vial said.

Don Marshall, the Bedico-area constable, said many people in the region want development to stop completely. He said the latest proposal, for the 980-home subdivision, was a tipping point.

"That's it. We're done. Lock the gate," Marshall said.

Marshall said he favors a pause, so the Parish Council can look at issues like providing adequate roads and sufficient water pressure. He noted there are also very few amenities to support the growth.

"We have a grocery store, a Dollar General, but no other services," Marshall said.

But Marshall said he doesn't want to see development come to a full halt.

Keith West, president of the Northshore Home Builders Association, said the group is tracking the ordinance but not taking a position for or against at this point.

"We support planned growth and affordable housing," West said.