Drive Shack will spend $29 million to turn the former Times-Picayune building on Howard Avenue into a golf entertainment complex. The complex will employ 300 people.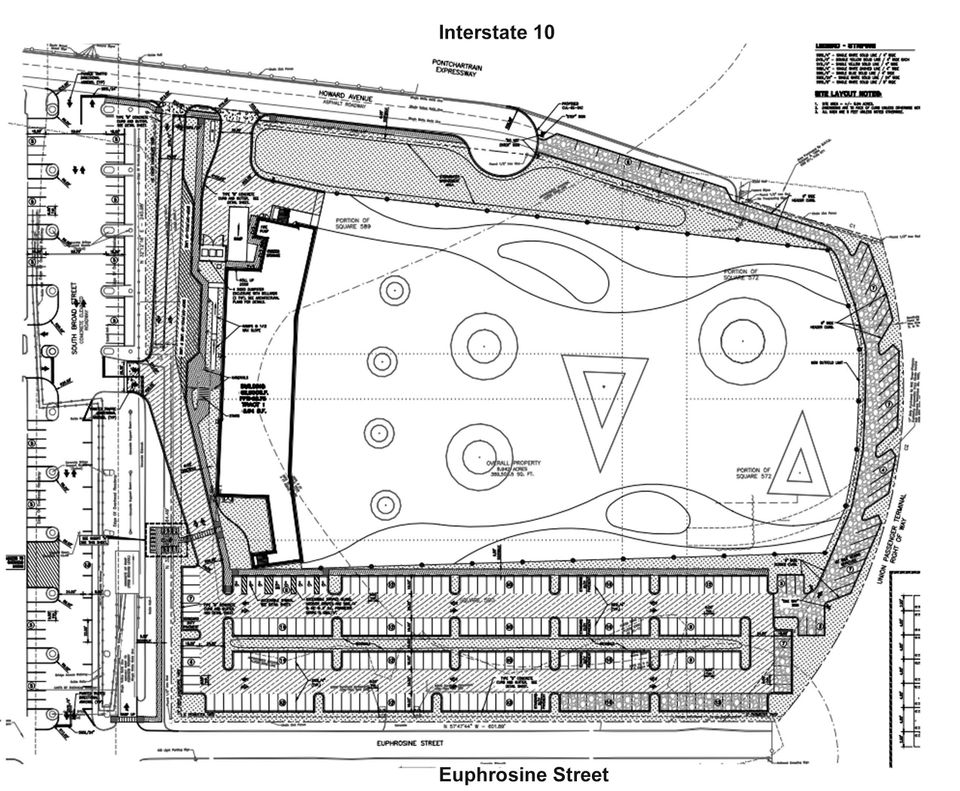 Mayor Mitch Landrieu joined Drive Shack CEO Sarah Watterson and other officials Thursday (April 12) to announce the project, which is expected to break ground sometime later this year. The venue -- a multi-level facility with 90 indoor driving range bays, a restaurant and other entertainment spaces -- is slated to open by the end of 2019.
Standing underneath the iconic clock tower at 3800 Howard Avenue, Watterson said Drive Shack is looking forward to moving in "at the entrance to downtown New Orleans." She pointed to nearby Interstate 10 and the downtown skyline, noting the site offers prime visibility for the 62,000-square-foot facility and a way to introduce non-golfers to idea of picking up a club.
"Our mission is to put a golf club in everyone's hands," Watterson said.
The old newspaper headquarters, opened in 1968, has been vacant since January 2016, when The Times-Picayune relocated staff to the newspaper's former East Jefferson bureau in Metairie and began printing the paper in Mobile, Alabama. The news organization remains headquartered in downtown New Orleans, with an additional office in St. Tammany Parish.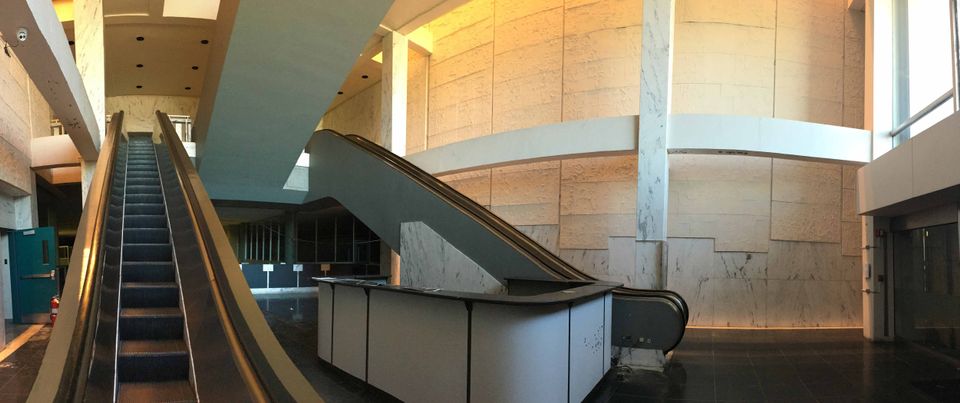 On Thursday, colorful graffiti painted the lower ends of the building's exterior walls and loading bays. Weeds and white wildflowers grew up around the benches in a grassy area in front of the building.
Watterson and New Orleans developer Joe Jaeger confirmed the old newspaper hub will be completely leveled to make way for the Drive Shack complex. Jaeger, who led the group that purchased the property for $3.5 million in 2016, said the development team intends to preserve the extensive plaster bas relief mural by Enrique Alferez that decorates the building's main lobby, and is currently getting prices from removal experts.
Drive Shack is stepping into the redevelopment after its chief competitor, Topgolf, had eyed the facility for a similar project as recently as last year. Jaeger said the development team -- Jaeger, real estate developer Arnold Kirschman, Barry Kern of Mardi Gras World and Michael White, a local businessman -- was ready to convert the Howard Avenue building into an updated warehouse and industrial complex when it appeared Topgolf was out. Then a contact introduced them to Drive Shack leadership.
Jaeger said a converted warehouse facility would have been profitable, but the team saw even more value in revitalizing the area and adding to the city's entertainment options.
"The chemistry was there," Jaeger said of talks with Drive Shack and its executive team.
Drive Shack Inc., a publicly traded company, is a relative newcomer to the golf entertainment space, but it has deep pockets. The company also owns American Golf Corp., one of the world's largest operators of private and public golf courses.
Drive Shack opened its first location in Orlando on April 7 and is planning additional locations in Richmond, Virginia; Raleigh, North Carolina; West Palm Beach, Florida; and Marietta, Georgia. Its primary competitor, Topgolf, has 40 locations and is building a complex of its own in Baton Rouge near Interstate 10 and Siegen Lane. That complex is also opening in 2019.
Early plans shared with the city show a design very similar to the Drive Shack built in Orlando -- a three-level facility with 90 driving bays facing a long, netted range outfitted with targets and technology for tracking the flight of golf balls hit. The project also includes parking, a gaming lounge, corporate and group event space, a roof terrace and an outdoor patio area, according to plans.
Watterson said Drive Shack aims to open the New Orleans location before the end of 2019.